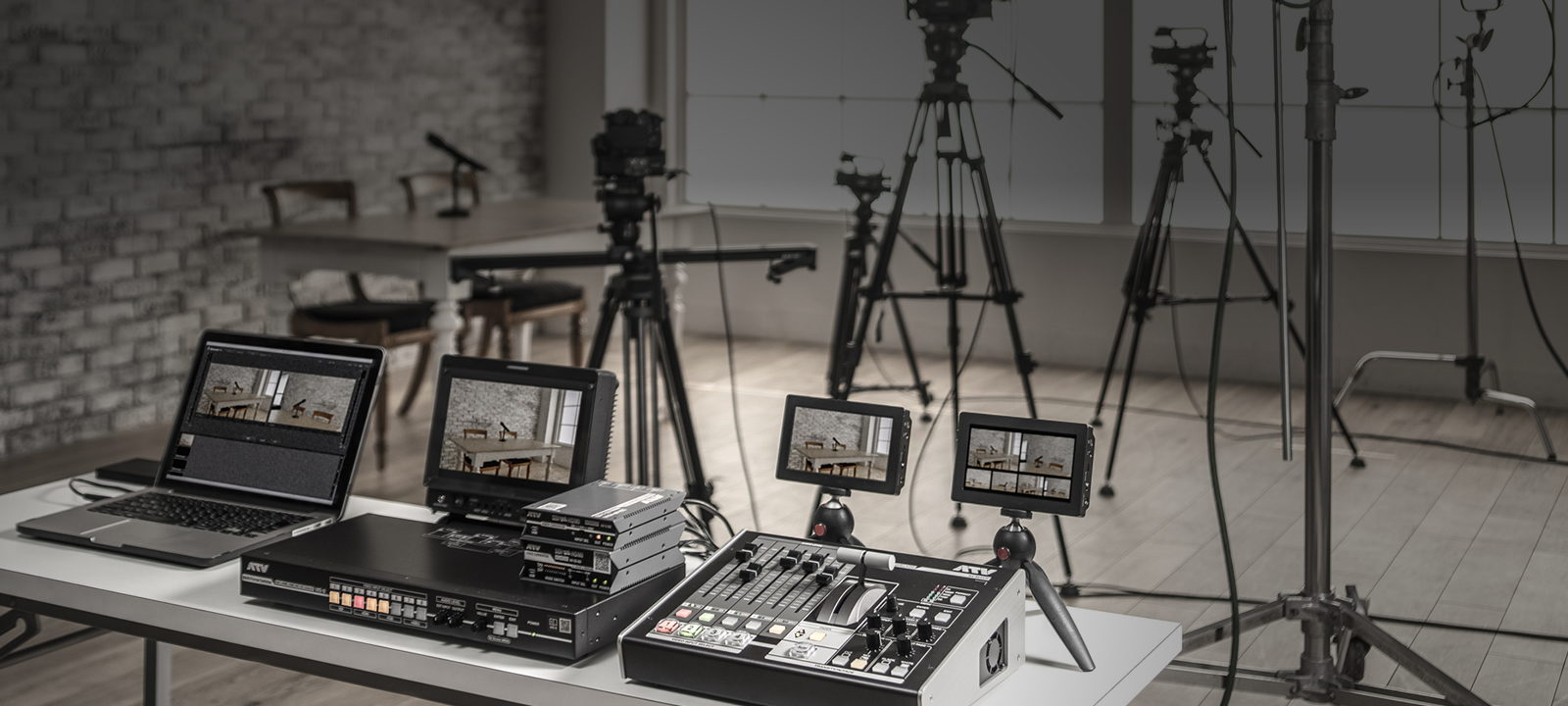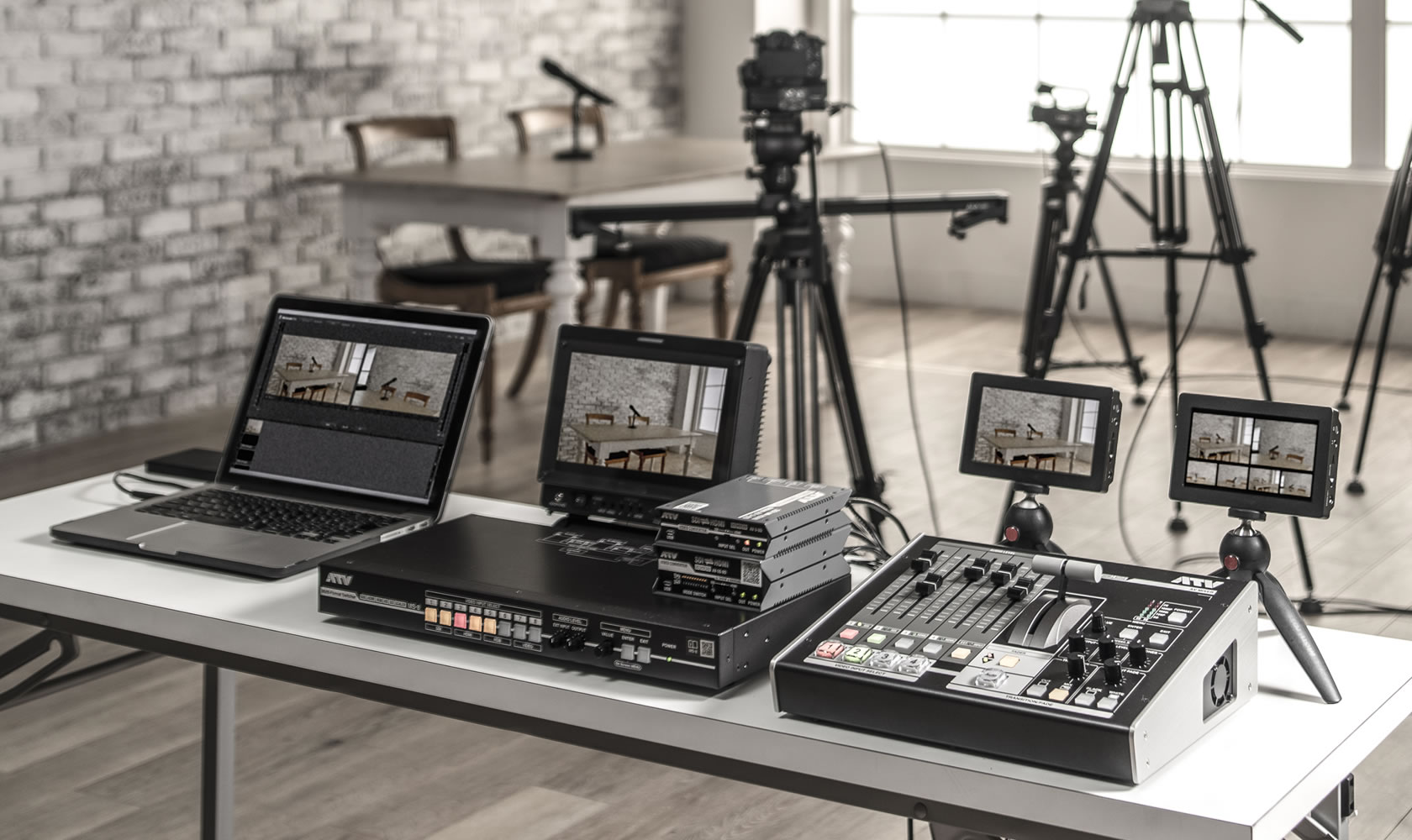 Real tools widening the possibilities of visual.
No longer limited to just studios, video equipment is finding its way into an unending stream of situations and venues including applications such as concerts, conferences, signage systems. Now anyone can easily use and enjoy video! To keep pace with this world, we make high quality products easy to use yet at a reasonable price with superb base performance and durability. These are aimed at pro users who need to use high quality equipment on the front lines for all kinds of situations and scenes.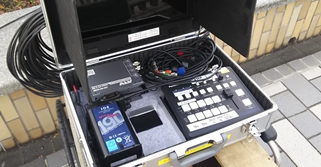 AV mixers, which play a core role in audio-visual production is the A-PRO-4 that supports information sharing in real time, such as live video streaming via the internet. Particularly, the A-PRO-4 has professional-grade SDI, consumer-grade HDMI and analog video inputs, and one of the inputs has a built-in scaler that allows users to connect devices without worrying about resolutions or frame rates. For an external sound source, the unit has one stereo input available for adding a commentary or background music.
MS-8, a simple switcher equipped with the same built-in scaler as an A-PRO-4. All you have to do is to connect all the video sources to the MS-8 unit and then you can switch between them just by pressing respective buttons as needed. Even if connected video sources are of heterogeneous formats, the built-in scaler optimally manages them to present all the visual contents. The unit is equipped with two-channel stereo inputs for external audio input. The USB terminals can output streams for live video streaming.