Case study for adoption of the AV-3-BD by "Toei TV Production Co., Ltd."
Application: Frame rate conversion (convert from SDI 1080/23.98P to 1080/59.94i)
Compact, lightweight, and immediately ready to work! Adopting the
AV-3-BD
as part of a monitor switcher system for use on location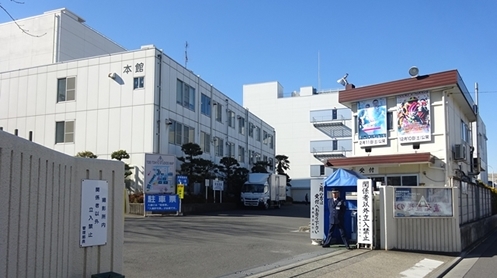 A member of the Toei Group, "Toei TV Production Co., Ltd." is one of the great film content production companies, and has created numerous memorable masterpieces. It is currently engaged in productions that span a wide variety of genres including police procedurals, two-hour dramas, theatrical films, and thirty-minute character programs.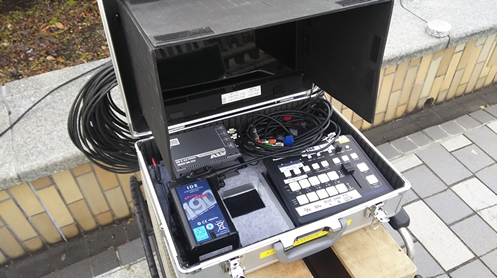 Toei TV Production began digitalizing its on-location filming systems about ten years ago, and has continued adopting rapidly advancing video technology and integrating it into various new systems. Of their numerous productions, the flagship production "Super Sentai Series" in particular is produced with an extremely high level of special effects and compositing technology, and because of a tight filming production schedule and budget, the filming and the subsequent compositing must be done with extreme efficiency. For this reason, a portable monitor switcher system for use on location was constructed to allow immediate setup and immediate filming on location.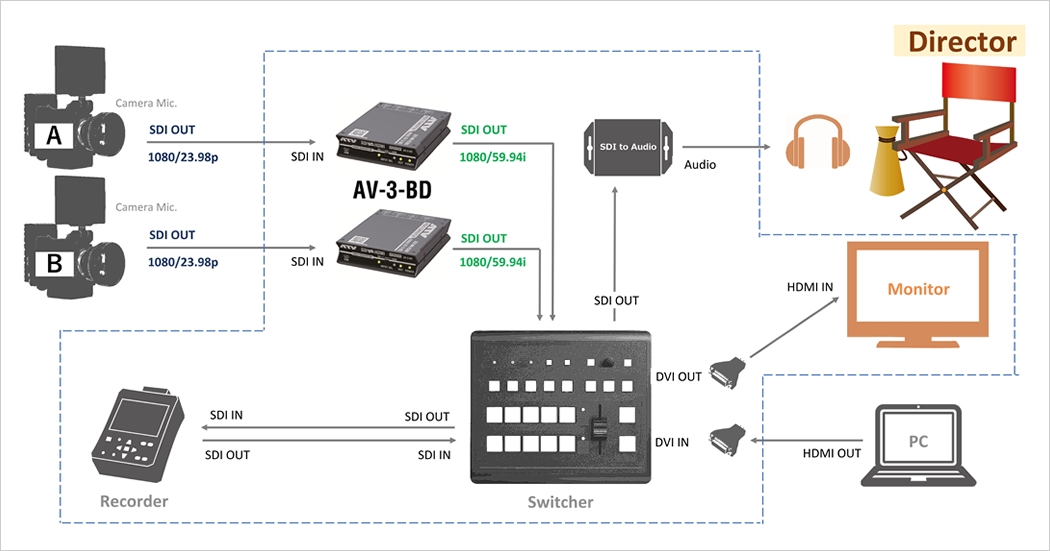 This system sends image and sound to the director in real time at the filming location. The director can issue instructions while using this to observe the situation. The inputs and outputs to the recorder are used to match the "before" and "after" positions for the transformation scenes that are an indispensable part of Sentai productions. In other words, a still image before transformation is recorded here so that the position and pose of the actor after transformation can be precisely matched when filming is resumed. An input from PC is provided so that a chroma key background can be provisionally applied, allowing the composited image to be watched while filming.

These sets were first placed in operation at the filming location for "Uchu Sentai Kyuranger" which started broadcast on February 12, 2017.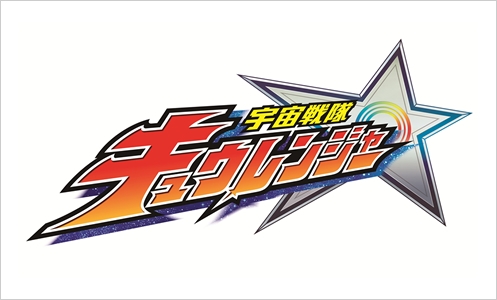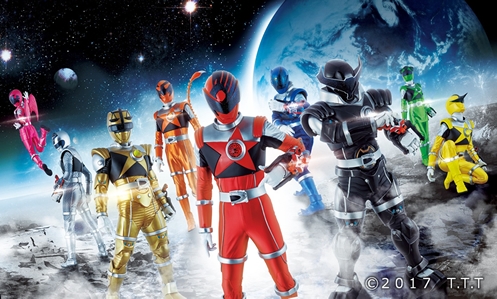 The stunning and much-discussed 41st creation in the Super Sentai Series! Now broadcasting on TV Asahi stations every Sunday at 7:30 am.
The impetus for adopting ATV's
AV-3-BD
arose on the occasion of updating the cameras. The latest cameras were adopted in conjunction with the start of filming for "Uchu Sentai Kyuranger," but these cameras captured 1080/23.98p (*), and the switcher was unable to accept this format. Toei TV found ATV's converter in the course of searching for a small and affordable device that would perform frame rate conversion.
(*) 23.98p is used in order to link content with film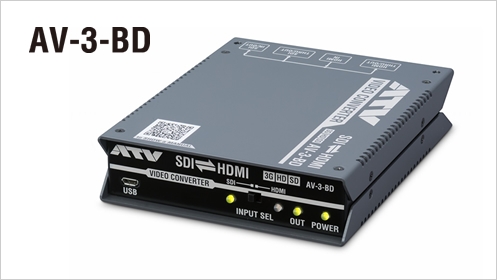 In addition to simply converting between SDI and HDMI, ATV's converter also has the ability of converting just the frame rate and outputting the same format as the input. For a frame rate converter, it is inexpensive, compact, and lightweight. Toei TV found that it was a perfect match for their needs. If the need was limited to the current situation, the unidirectional
AV-3-SH
would have sufficed, but Toei TV choose the bidirectional
AV-3-BD
for its versatility in the future.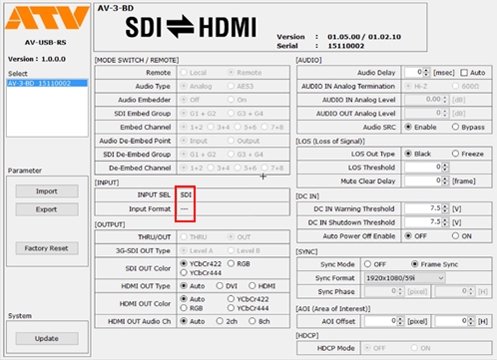 In the case of ATV's converters, all settings other than for the audio channels are made via a connected PC or Mac, so there is no danger that DIP switches on the unit might be accidentally bumped by the location crew or that the switches might move on their own, causing significant loss of time while the reason for the picture's disappearance was detected and fixed. Customers have praised this design as being an advantage rather than an inconvenience.

The type of the currently-arriving signal can also be monitored in real time in this setting screen, and the menu structure is extremely logical and easy to understand. It has been praised by customers as an instance of "great design philosophy!"


* The contents of this case study are current as of March 2017.
* Company names, program names, and product names appearing in this document are the registered trademarks or trademarks of their respective corporate owners.