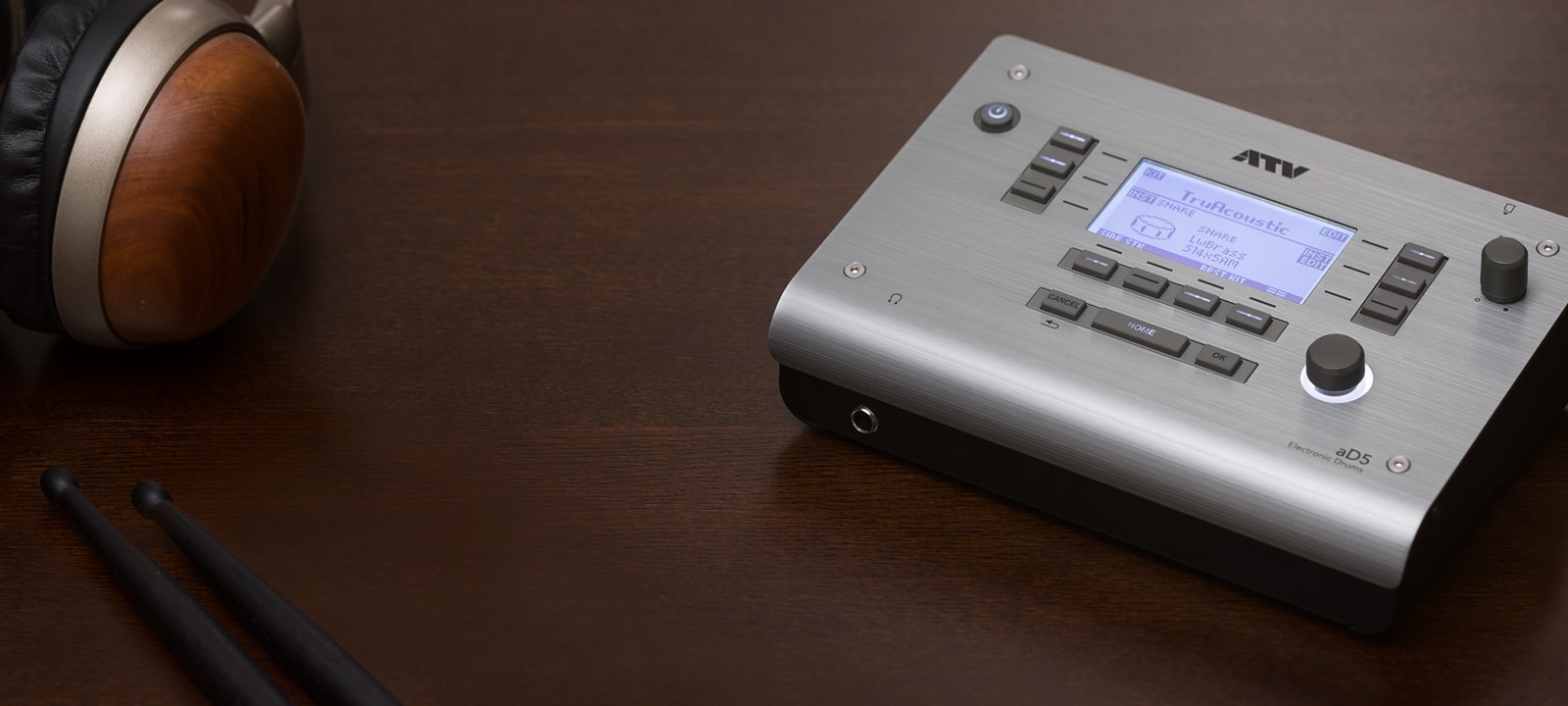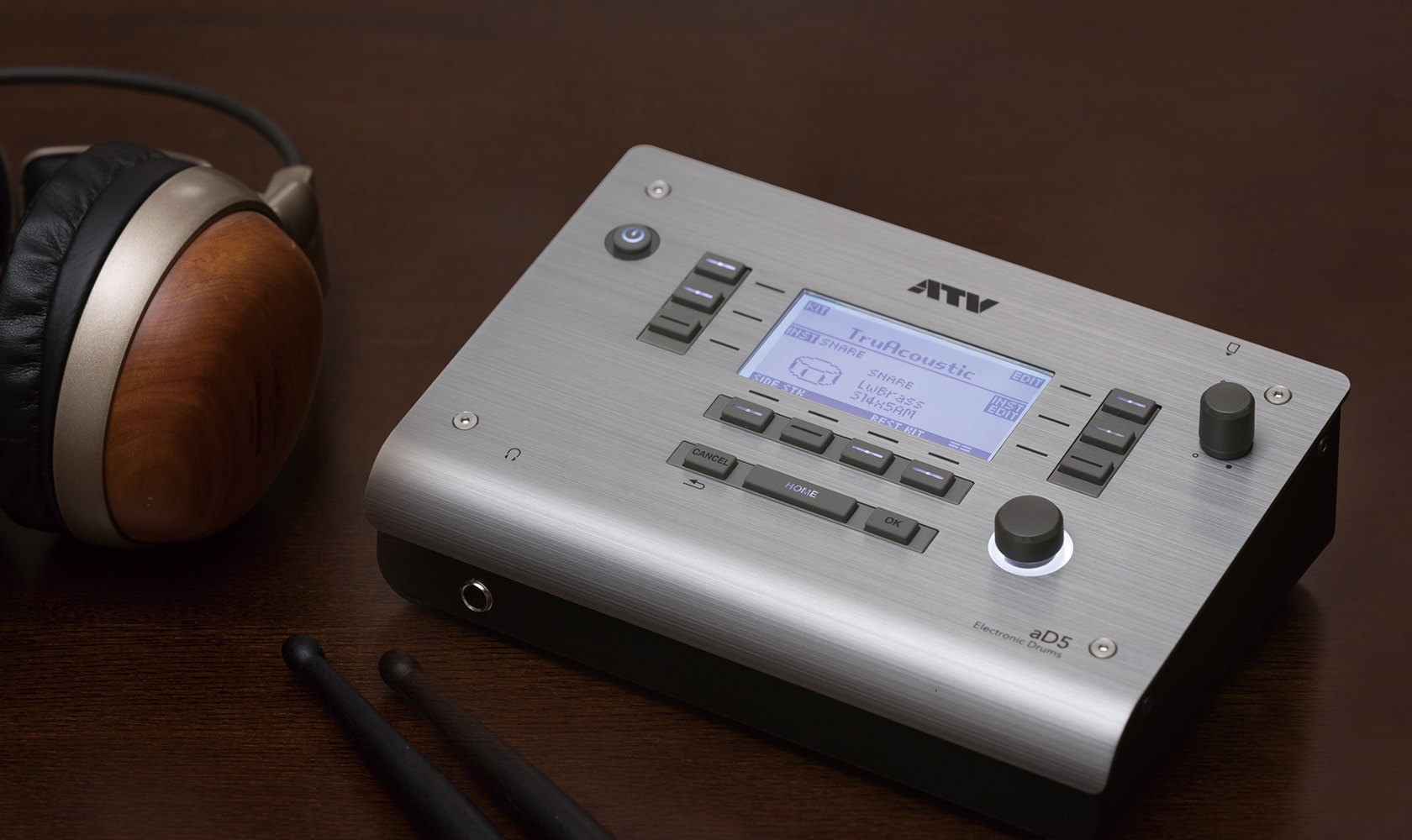 A whole new universe of drums awaits!
Artware is what makes it all possible - the player's true friend.
We firmly believe that musical instruments have the power to inspire people.
This is not something revealed through functions and specs but something more emotional. The so-called soul of the instrument that creates this feeling is what we call Artware. Maybe it is the happy union found from the player and instrument growing together along with pure instrumental enjoyment.
Craftsmanship, the true value of a musical instrument can also be found in electronic musical instruments. Even in these modern times, where throwing things away is easy we still want to offer electronic musical instruments that are long-loved and long-used.
The aD5 breathes life called Artware into electronic drums and makes the days you spend with it seem full and complete.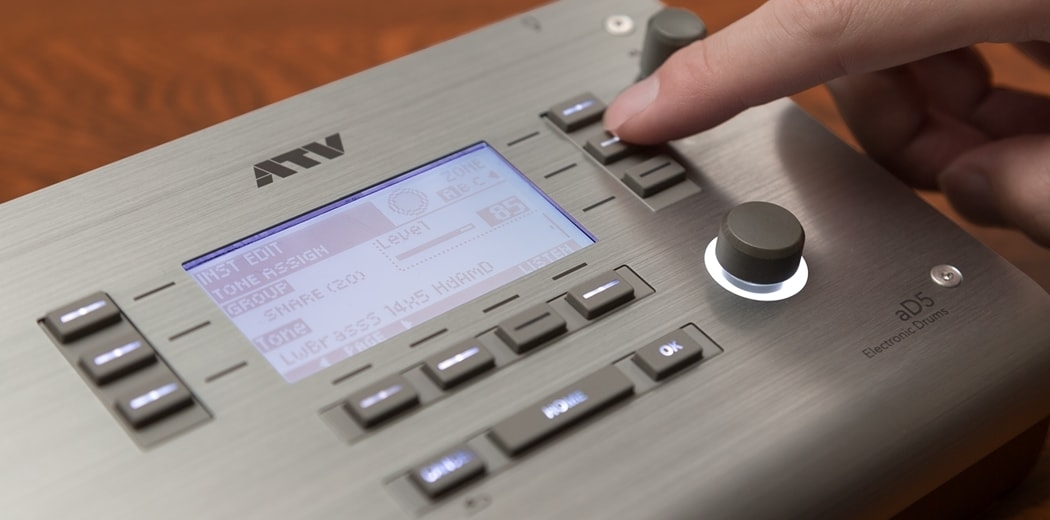 The true nature of the musical instrument is what inspires the player to new heights.
The aD5 faithfully re-creates the skill and intent of the player. It deeply and fully renders new instrumental inspiration with each shot from the player's hands.
From the gentle soft tones of pianissimo to the intense emotional tones of fortissimo, it meticulously and dynamically reproduces drums sounds just as if you were actually on the spot where it all happens.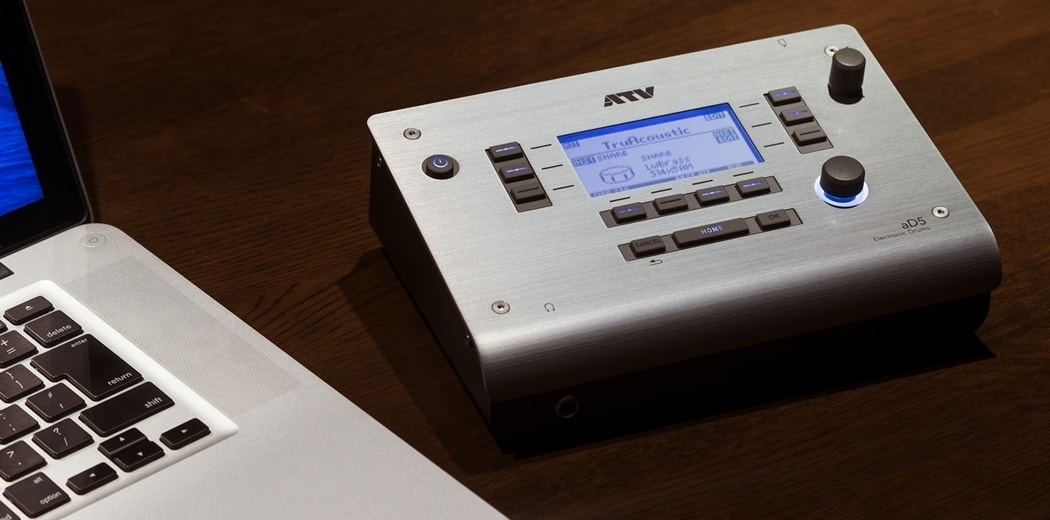 It's something irreplaceable - you will feel it every time you play.
To make your performance a satisfying experience, sounds are reproduced with the latest in sensing technology along with high speed response and "Pure Audio" output quality.
Technology is constantly updated, providing improved sound source tech and additional intriguing and enchanting sounds. All designed so the aD5 completely wins you over!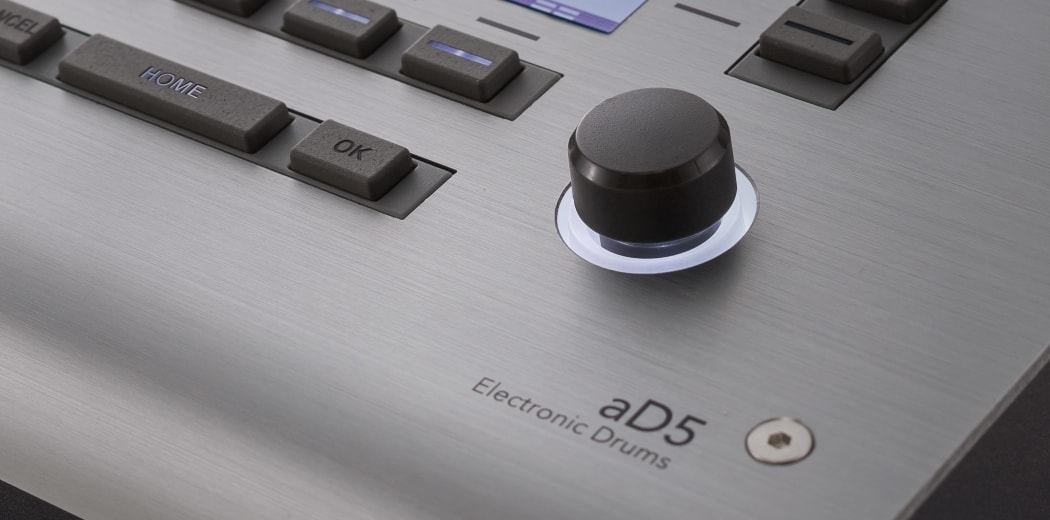 An outer design you never tire of along with refined beauty!
Just looking at a fine musical instrument makes you want to play it, right? The aD5 was designed as an instrument to create the sound quality you want, to win your excitement, and to make you total fan! We achieved a fine looking outer appearance via a simple shape that eliminates excess decorations that interfere with play and also by fusing made-in-Japan precision together with a fine instrument feel.