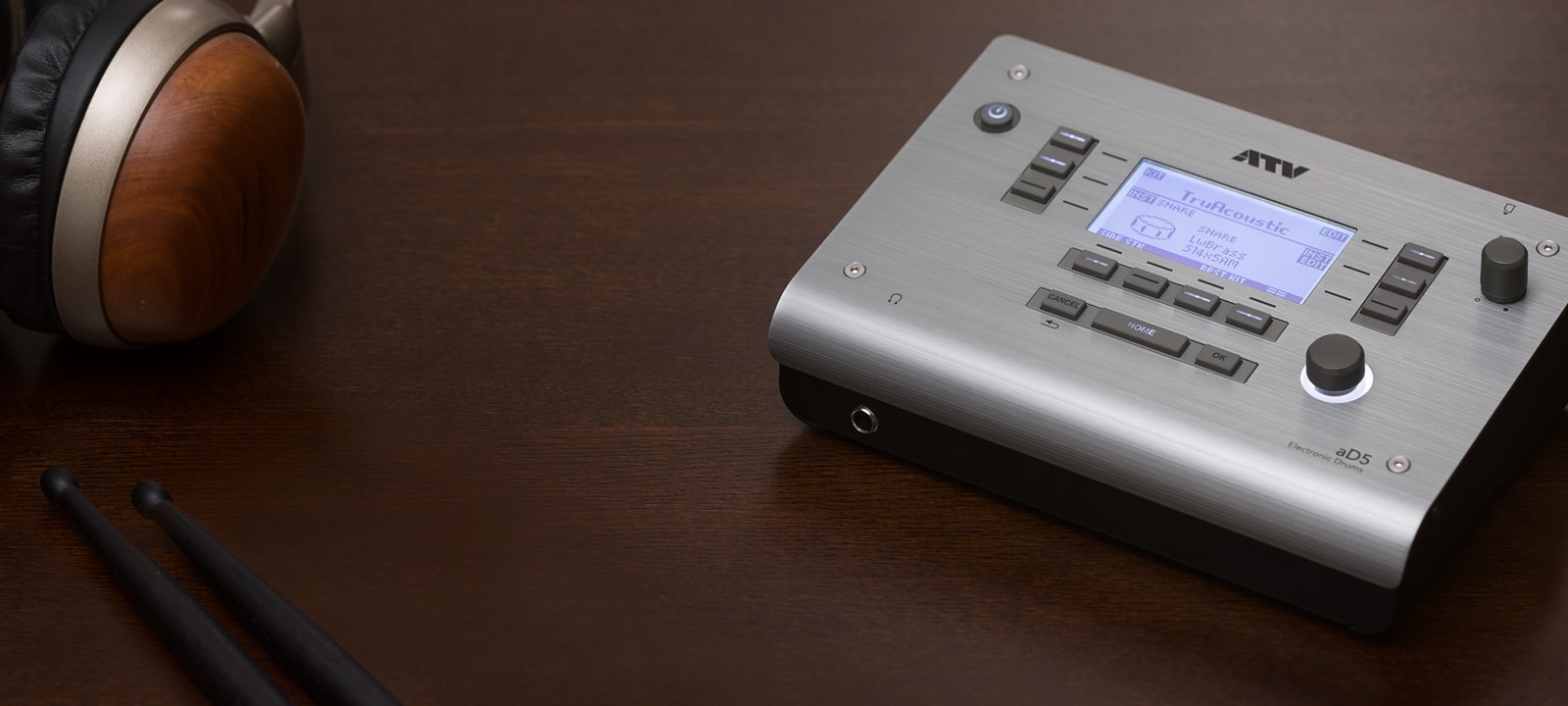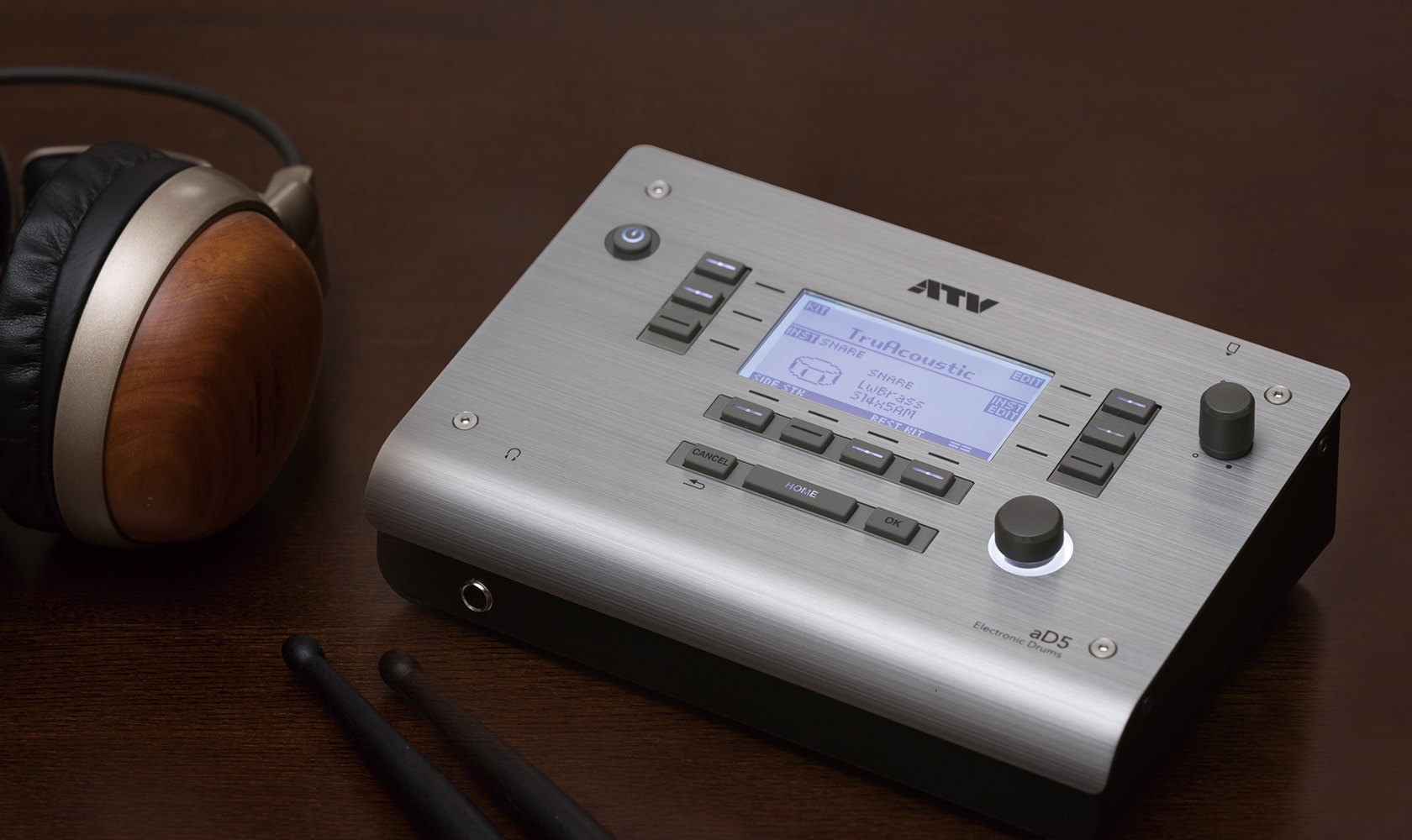 A whole new universe of drums awaits!
Artware is what makes it all possible - the player's true friend.
We firmly believe that musical instruments have the power to inspire people.
This is not something revealed through functions and specs but something more emotional. The so-called soul of the instrument that creates this feeling is what we call Artware. Maybe it is the happy union found from the player and instrument growing together along with pure instrumental enjoyment.
Craftsmanship, the true value of a musical instrument can also be found in electronic musical instruments. Even in these modern times, where throwing things away is easy we still want to offer electronic musical instruments that are long-loved and long-used.
The aD5 breathes life called Artware into electronic drums and makes the days you spend with it seem full and complete.

​aDrums.global
Main Specifications
Preset Instruments
5x Kick drum
5x Snare drum
4x Tom set
5x Hi-hat
5x Ride cymbal
13x Crash cymbal
* Free/Paid additional instruments are available on the ATV Sound Store.
Preset Drum Kits
5 kits
(Can be added)
PAD inputs
KICK
SNARE (3 Zones)
TOM 1
TOM 2
TOM 3
HI-HAT (2 Zones)
HI-HAT CONTROL
CRASH (2 Zones)
RIDE (3 Zones)
AUX 1 (2 Zones)
AUX 2 (2 Zones)
* For details, refer to the "Pad Compatibility List" PDF on Support page.
Connection jacks / Interfaces
OUTPUT L/R: Mono phone x 2
PHONES: Stereo phone
AUDIO IN: Stereo mini-phone
MULTI TRIGGER INPUT: Dedicated multi-connector
AUX TRIGGER INPUT 1/2: TRS phone
USB: 2.0 Type B connector (High Speed)
ATV LINK: RJ45 LAN connector
SD CARD: SD/SDHC card (Up to 32GB)
DC IN: Only for the included AC adapter
Power Supply
DC 12 V
Current consumption
600 mA
Dimensions
197 (W) x 144 (D) x 73 (H) mm
Weight
1.1 kg
Accessories
AC adapter
Multi trigger cable
Stand adapter
Quick start guide
Options
aDrums artist series drum/cymbal interface
The specifications and/or appearance of this unit are subject to change without prior notice.