AV mixers, which play a core role in audio-visual production is the A-PRO-4 that supports information sharing in real time, such as live video streaming via the internet. Particularly, the A-PRO-4 has professional-grade SDI, consumer-grade HDMI and analog video inputs, and one of the inputs has a built-in scaler that allows users to connect devices without worrying about resolutions or frame rates. For an external sound source, the unit has one stereo input available for adding a commentary or background music.
System Concept
Feel the sensation of having full control of diverse video sources.
Two SDI inputs are available for long-distance transmission and are particularly effective in streaming at large venues. Two HDMI inputs are also available for compatibility with most consumer cameras. Among them, IN 4 has a scaler feature for use with non-AV devices such as a PC. Further, IN 4 can be used as an analog video input, so outdated devices from the old analog age are also compatible.
For video output connectivity, one SDI output and one HDMI output are available to accommodate various needs in the field, e.g. live streaming via USB and field recording.
By setting either of the outputs for previewing, you can check the next screen and operate the on-screen menu simultaneously.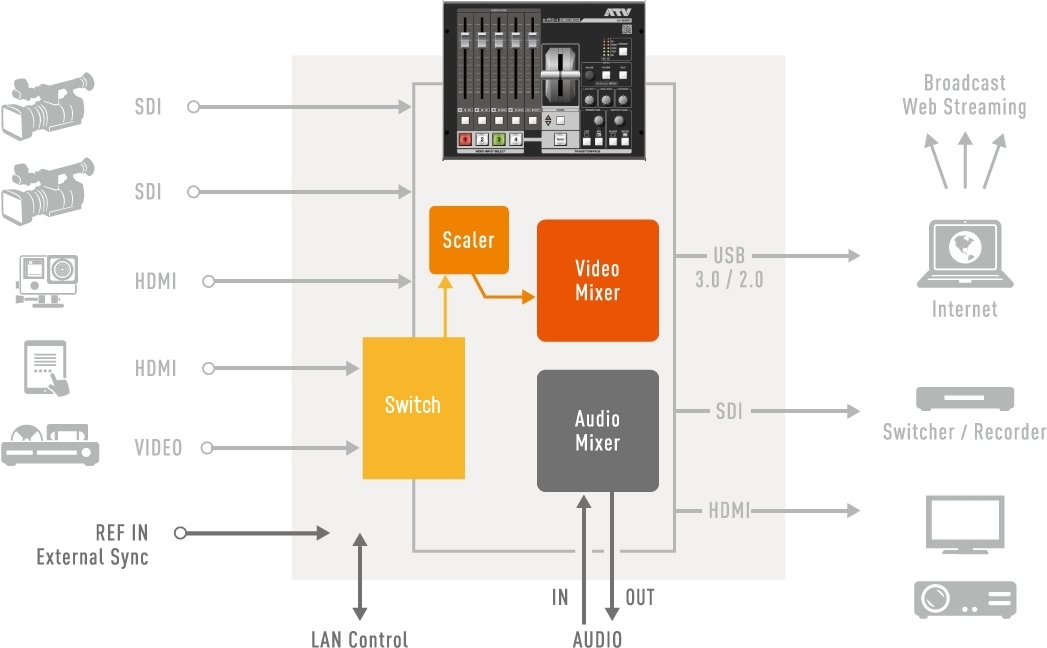 Interface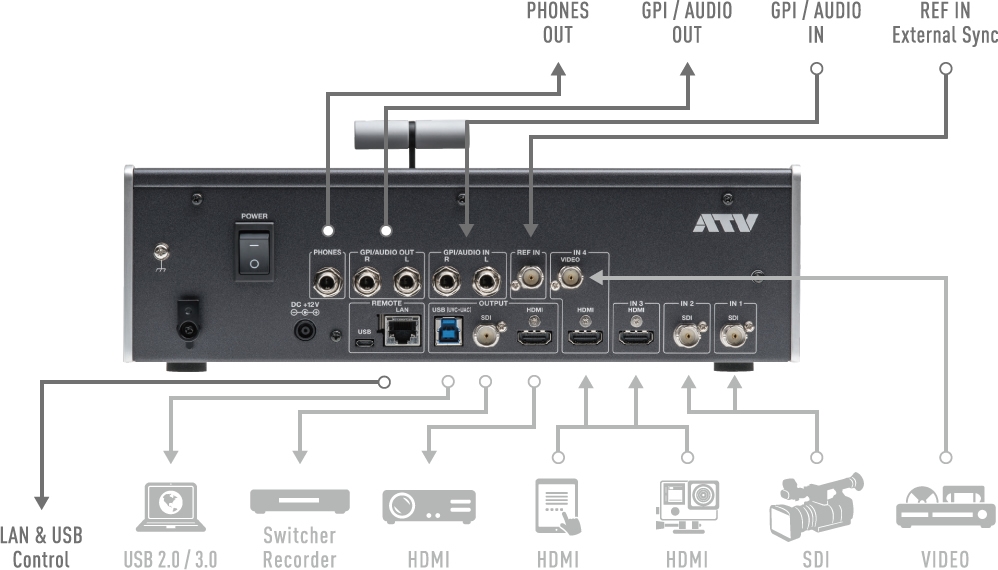 The specifications and/or appearance of this unit are subject to change without prior notice.